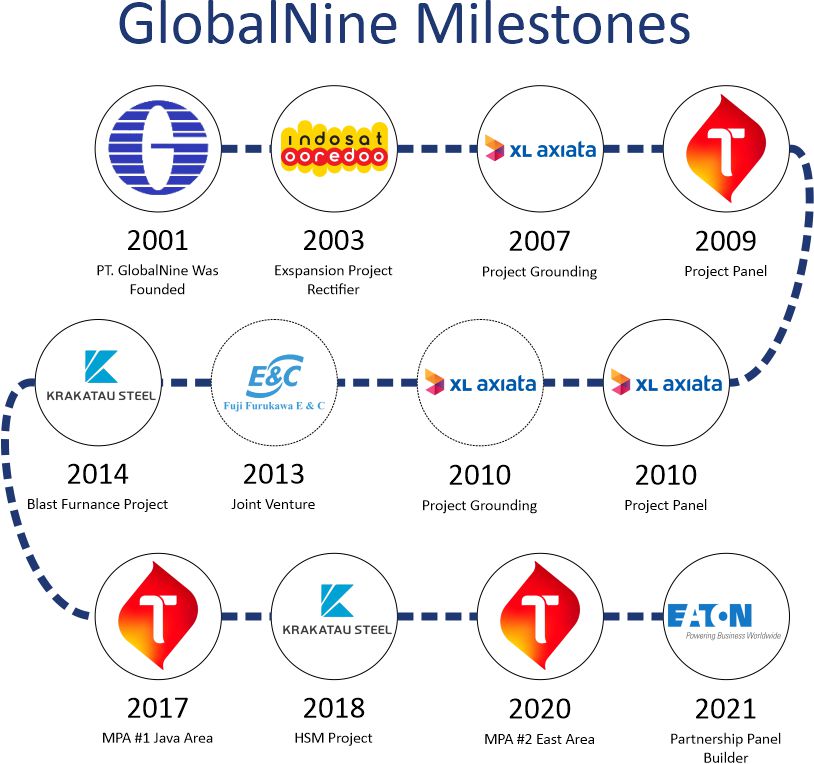 About us
GlobalNine was established since 2001, as a solution provider for the industrial world in the fields of Power System and Mechanical Electrical both for low voltage, medium voltage and high voltage, Grounding and Panel Builder in Indonesia.
Vision
To become a leading Electric Company that contributes to society.
Mission
GlobalNine continues to strive to be the best.
Learn More
Call for Services
Let's Contact Us to Your Project Solution
Call Now
Our Partner & Group

PT. Eaton Industries

PT Matsukou Global Internasional

PT Huawei Tech Investment
PT Fuji Furukawa
Eagle Eye Power Solutions

PT E-T-A Indonesia